Learn to move more freely, with greater ease and flexibility.
Moving With Grace
Weekly Online Classes
I am teaching somatic movement lessons focused on functional movement patterns.
You will learn how to improve the use of different body areas and integrate it with the rest of yourself.
Finding balance and connection between mind, body & environment.
Movement patterns, tightness and unease in our body parts are usually all linked together and very common. They can be often experienced as pain, headaches, stress, restricted breathing or bad posture.
These online classes can have an impact on your well being by:
Reducing chronic muscle tension
Improving flexibility and range of motion
Completing tasks with less effort
Improving sleep and breathing
Reducing stress and anxiety
Improving balance, coordination and posture
Increasing athletic performance
Embodying graceful movement
---
– How does it work?
Restructure your neuromuscular patterns to move without pain.
Classes are designed as movement inquiry. You will explore how you use and experience your body, and how you can improve it.
I will guide you verbally in slow, gentle movement sequences. This process intends to change deep unconscious movement habits, that are causing unnecessary tension in the body, and to create space for more efficient use of self.
During the class, you will be mainly moving in laying position or sitting on the floor and following my verbal guidance. There is no need to look at the screen, and your attention is free to focus on your own experience.
Feldenkrais Online Zoom Classes
Awareness Through Movement
– Who is this for?
Everybody is welcome! There is no need in previous experience.
People with computer and sitting jobs.
Dance, sport, yoga, music, artists.
Movement professionals and enthusiasts.
Anyone looking to improve the quality and range of movement or recover from injury.
Anyone looking to calm down the nervous system and release stress.
---
– Online Drop-in Group Classes
Awareness Through Movement – Feldenkrais Method
Classes require just a space on the floor to lay down and free Zoom software.
Time:
– Every Tuesday at 19 CET.
– Every Thursday at 11 CET.
Price:
Free or pay what you wish.
I believe these lessons are powerful and want as many committed people to experience it as possible.
Register for Zoom Class →
Enter your name and email in the form, and I will message you with Zoom link and classes time.

You will receive an email with more details about preparing the environment for the best experience during the class.
– What is the Feldenkrais Method?
Improve the quality of movement to improve your quality of life.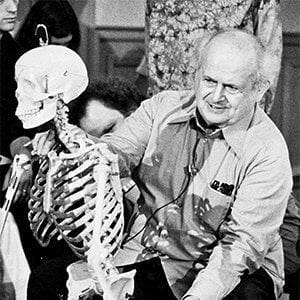 Developed in the mid-1900s by Dr Moshe Feldenkrais, the "Feldenkrais Method" is a self-improvement framework. It is designed to reorganize your habitual movement patterns and increase range of motion, flexibility and coordination. The method is based on principles of human development, learning, physics and biomechanics. It teaches you how to physically and emotionally move through the world with a sense of freedom, comfort and ease.
---
– About me
My name is Nikola. I'm extensively researching and studying movement as self-expression and therapeutic tool. Through the teachings of the Feldenkrais Method, Somatics by Thomas Hanna, Ideokinesis, Body-Mind Centering, Contact Improvisation, Axis Syllabus, Qigong and other modalities I encounter possibilities to facilitate growth within myself and my surrounding.
I'm interested in how somatic and movement practices can improve the quality of our actions and everyday life on all levels.
I believe that by improving and changing our alignment, and not just on the physical level, we are capable of changing our relationship toward the whole world and people in it.